Hello and WELCOME to the
Helmar Holiday Blog Hop
! I am so thrilled that you are here!! If you just happened upon this post and knew nothing about the hop, well boy are you in luck!! Go to the beginning and start at the
Helmar Design Team Blog
! There are so many gorgeous blogs for you to visit! So many beautiful projects for you to admire!
If you've been following along from the beginning, you have arrived here from the talented
Lolly Chessie's blog! Boy has that gal got talent, eh? And after you leave my blog, you will be traveling on to the blog of Aussie designer
Leeann Pearce and that is SURE to be a treat!
But, now that you are here... at my blog, sit back, put your feet up, grab you favorite drink and have a peeksie at what I have created for you!
I had the thrill of using Helmar's Acrylic Sealer for the first time! WOW! I ADORE this stuff! Since then, I have already created another project with it! It can be seen here on the Helmar blog!
Helmar Acrylic Sealer seals & protects your arts & craft projects with a clear gloss finish.
Use on paper, wood, plastic, tin, glass, terra cotta, decoupage, paper tole and many more! I also used my favorite Helmar product... the Liquid Scrap Dots!! Anyone who has used these knows why they have been dubbed HEAVEN IN A TUBE!!
In creating my project for you for today, I decorated an old cookie tin. I absolutely love the finish that the
Acrylic Sealer
gave to it! Check it out!
I began by trimming my papers to the proper size. I then coated around the tin with a generous coat of
Acrylic Sealer
. I then added the strips of paper around the edges, pressing firmly and thoroughly to be sure there were no bubbles. I then used a paint brush to apply another coat of sealer over the paper. This gives it a great shiny finish and helps to seal and protect the tin.
Next I decorated my cover! This is always the fun part!! I began by adding a thin strip around the outside as seen in the above photo. I did this using the same steps as mentioned above. Then I started on the top. I cut a circle from the red paper slightly smaller than the tin cover. Using Helmar's 450 Quickdry, I adhered the lace trim to the underside of the circle. Then I coated the top of the tin with Acrylic Sealer, added the paper trimmed with lace, and gave it another thick coat of sealer. I even used sealer on the edge of the lace to help it stay in place.
Finally I decorated it! That's where the
Liquid Scrap Dots
came in!I created the beautiful spiral flowers and held them together using the scrap dots! I love that the glue seeps up thru the layers of the flower holding each part exactly in place! Perfectly! Then I adhered them to the tin also using the
liquid scrap dots
!
Love how it turned out! Not sure if I can give this away or not! :) But it was so easy, I think I could probably make a few for gifts... just maybe! :) They would be beautiful filled with cookies, fudge, candy... SO many ideas!!
And there you have it!! My project using
Acrylic Sealer
and
Liquid Scrap dots
! Thank you so much for stopping by! I am really glad you came! And as a THANK YOU and a MERRY CHRISTMAS to you, I'm going to
give away
a nice little prize package!! All you have to do is be a
follower of my blog
and
leave a comment
! That's it!! One comment per person please. And don't forget to follow my blog... if you don't follow, you can't win! :) And spread the word!! If I get over 150 comments, I will draw for 2 prizes!!! Yep!! All kinds of goodies looking to be given away!
So, now that we have that straigntened away, head on over to visit the fabulous
Leanne Peirce
!!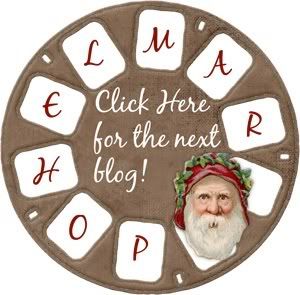 And don't forget to "like" Helmar on Facebook!! They are giving a TON of stuff away on Facebook and Twitter today as well! SO MANY chances to win! And so many fabulous sponsors and partners as well!!
Thank you for stopping by!
Until Next Time...
MERRY CHRISTMAS
and
Happy Scrapping!
~TINA~